Madonna To Receive Advocate For Change Honor At 2019 GLAAD Media Awards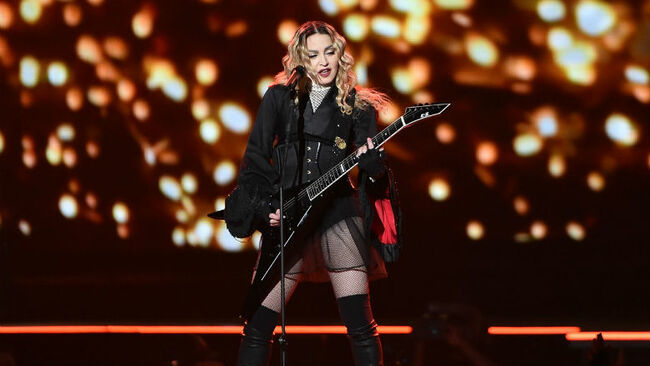 Madonna is getting top honors at the 2019 GLAAD Media Awards in New York City on May 4, as per a recent announcement, detailing the Queen of Pop's lifetime of accelerating the LGBTQ community with her music and celebrity.
According to a press release, the 60-year-old titan has been revered as the biggest ally for the community, dating back to her early career decision to include queer dancers in her iconic Truth or Dare documentary. "Madonna always has and always will be the LGBTQ community's greatest ally and it is only fitting to honor and celebrate our biggest advocate at GLAAD's biggest event ever," GLAAD President and CEO Sarah Kate Ellis said in a statement. "From the HIV crisis to international LGBTQ issues, she fearlessly pushes for a world where LGBTQ people are accepted. Her music and art have been life-saving outlets for LGBTQ people over the years and her affirming words and actions have changed countless hearts and minds."
She will be the ceremony's second person and first woman to ever receive this honor. Back in 2013, President Bill Clinton received the honor due to his advocacy work to overturn the anti-LGBTQ Defense of Marriage Act and advance marriage equality nationwide.
While the pop luminary will receive the Advocate for Change honor at the New York Hilton Midtown ceremony, several other stars and project will be highlighted for shedding light on LGBTQ visibility like Pose, Love, Simon, Blockers, Deadpool 2 and many more.