Camila Cabello Puts Her Spin On Old Hollywood In 'My Oh My' Video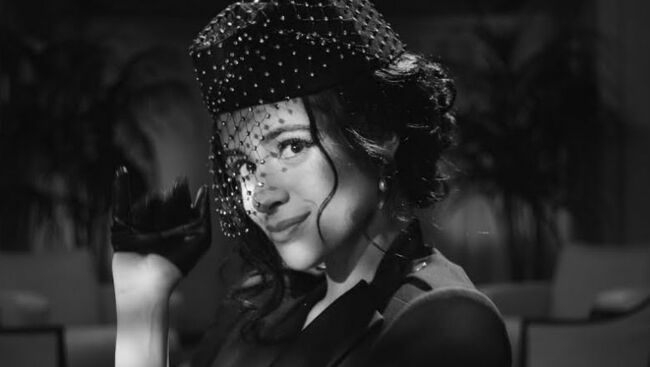 Camila Cabello flexes her acting skills in her retro music video for "My Oh My," which dropped on Wednesday (February 12).
In the three-minute-clip, which was directed by Dave Meyers, the pop star, 22, is seen as a vintage Hollywood darling, who is frustrated with her damsel in distress roles, so she gets a little wild and ends up meeting DaBaby at a bar. Luckily for her, he's a director, who snatches her away from her agents and gets her cast in a Kill Bill-esque film called La Bonita Blade. In the role, Cabello is no longer a Marilyn Monroe character of the past, but instead a heroine in her own right with her present day glam. You can expect to her "My Oh My" when the former Fifth Harmony bandmates hits the road for her upcoming "Romance Tour."
Earlier this week, Cabello took to social media to tease her upcoming Cinderella film with a brand-new bob haircut. "Hello!!!! usually when I take these breaks from social media, it's cause I need some space or time away from it - I think it's healthy to know when you need time for yourself- that's been my biggest thing I've worked on this year so far is to listen to my intuition and what my mind and body need!!!!" wrote with a photo of her new short 'do. "When I feel overwhelmed or overstimulated I'm like.... ok I need to give myself a little room to slow down. but I miss and love you guys!!!!"
Photo: YouTube/CamilaCabelloVEVO